Arranging Amazing Massage Parties for You and Your Sorority Sisters
Spending time with your girlfriends and sorority sisters is an essential part of college for many female students. It's a great way to relax and rewind and more importantly it's a way of creating new relationships and friendships that will support you through your years at college and beyond. A good girlfriend will be at your side whenever you need her for any problem. Whether you need to cry or moan or just need some study advice, they are always there for you. What could be better than thanking your closest friends by arranging massage parties for them? It's a great way to strengthen those bonds you have built upon with your college sisters. How do you go about arranging a massage party then? Well you're in luck today, as we have put together some ideas and advice on how to arrange an amazing massage party.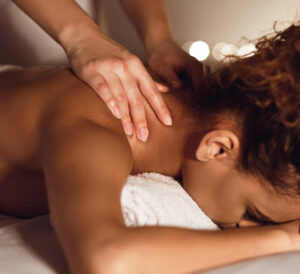 One of the very first things you will need to arrange are the massages, otherwise they wouldn't be called massage parties. You can contact Massage on the Go USA for an amazing service that will come out to your venue and provide a great experience for all of your sisters.  With Massage on the Go you can expect excellent service where everyone will receive a luxurious chair massage by one of the experience and knowledgeable masseuses. You can also book a massage workshop from them too, where you and your friends will learn how to give each other simple yet relaxing massages for when you need them most.
Once you have the massages sorted it's time to bolster the party with extra activities and things to do, to make it an incredible experience for everyone. There are a whole host of things you can do to make the day that little bit more special. Try to incorporate things you know your sisters would enjoy. Some ideas could be:
Doing manicures and pedicures for one another.
Renting a movie, buying some pizza and sitting down to watch the latest films.
Tell stories of past experiences.
Do makeovers for one another.
Go out shopping as a group.
Invite some more friends around and have an actual party to finish the night off.
The aim of the game with massage parties is to remove the stress of being a college student. You will feel revitalized after having a massage, and that is what many a student needs. Don't forget to have a great day and enjoy your time with your beloved friends.