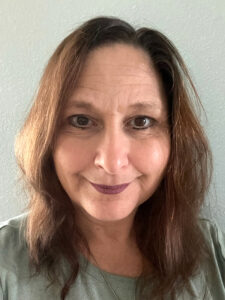 I am an artist, massage therapist, and Research Meditation teacher. I earned my BFA from the School of Visual Arts in New York in 1994. While there, I received a scholarship to study fine art in The Netherlands at Hoogs Skool fur de Kunst.
It was through curiosity and travel that my relationship with massage was born. I stumbled upon massage while living in Costa Rica, and the experience of giving a massage felt like creating a sculpture while providing immediate positive results to another person.
I enrolled in The Finger Lakes School of Massage in Ithaca, NY and after completing the program in 1996, I realized how important it is for students to have a positive outlet for their stress.
Using my massage expertise, I created Massage On The Go USA with Michael, my husband, to introduce the benefits of massage into the college market. Since then, Massage On The Go USA has morphed into a full experience relaxation event company offering multi-sensory experiential services. From spa services and DIY aromatherapy kits to educational programs, we help students unplug and get back to feeling relaxed and grounded.
There is an undeniable link between art, massage, and meditation. During a family trip to Thailand, we met former monk Hartanto Gunawan and had the unique opportunity to study Research Meditation under his guidance. Through in-depth practice, we earned special permission to teach his Research Meditation system, a proven system that has already saved over 300 women from human trafficking.
As the world feels more stress, The Sage Creators offers a way to create moments of light. Allow our team to help you bring serenity and connection to your mind, body, and spirit.