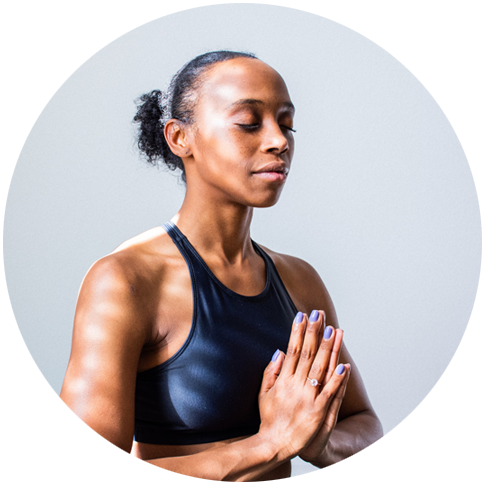 Your mind is a powerful thing
Students are craving more wellness activities so we combined two of our greatest loves and expertise: Wellness and Art.
Our meditative events can be customized for your campus, offering a unique way to help students quiet their minds, achieve awareness, and learn beneficial new skills. Events can be held in person or virtually.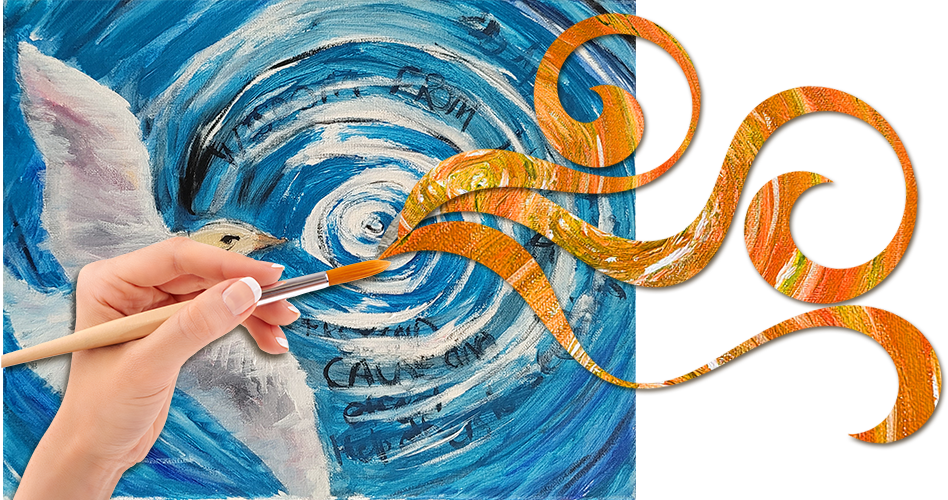 Paint Party with an Intentional Twist
Experience the relaxation and enlightenment of art meditation through paint with an intentional twist.
We will customize your paint event taking into account your theme and purpose of your event or choose one of our already successful designs. Paint Party with an Intentional Twist has the fun of all the paint parties AND it provides extra meaning:
1. Students will each make their own creation, never just a copy of the instructor's.
2. Depending on the painting, students can expect to:
 a. Create positive intentions and use the painting as a reminder.
 b. Think about a cause they want to create and watch for the ripple effect.
 c. Be able to observe with detachment on any given subject.
 d. Focus on a positive message.
 e. Enjoy entering a mindful experience of meditation.
 f. Use the finished painting as a reminder of what they want to manifest in their lives or serve as a reminder of the positive experience they had or want to create.
3. Even for those who have never painted or think they can't paint, to the ones that enjoy it on a regular basis, each will get something meaningful out of the experience while having fun.
4. Paint Events can be done live or virtual, saving you travel expenses.

No artistic skill or experience is required. It's all about the process!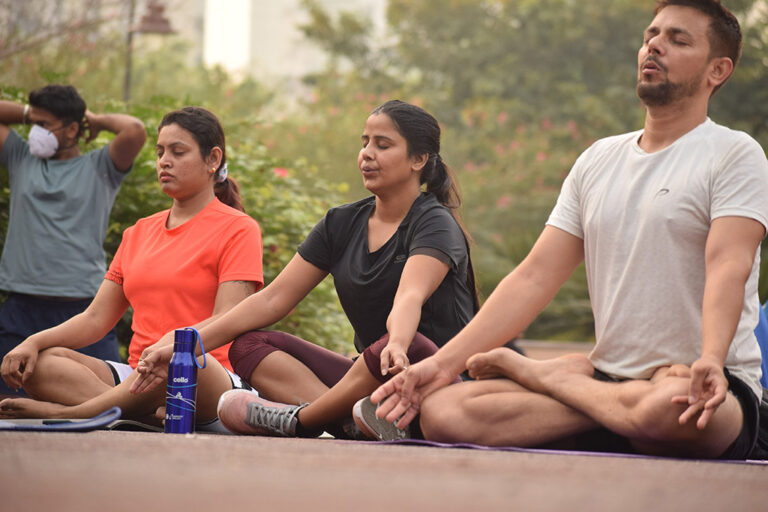 Meditation for Mental Wellness
Our course is designed to guide college students on a meditation journey that meets them where they are - a place of learning, exploration, and self-awareness.
Thoughts and reactions hold valuable information. Rather than simply concentrating or quietening the mind, Meditation for Mental Wellness guides you as you let go of the thoughts that hold you back. This introductory course shows you how to do this by combining aspects of active meditation and mindfulness with the principles of Research Meditation.
Research Meditation refers to a specific form of meditation created by world-renowned meditation guide and former Buddhist monk Hartanto Gunawan. True to its name, Research Meditation allows you to research your thoughts and reactions to investigate their origins, meanings, and how they can assist you in building a better life. It is not tied to a culture and is non-denominational.
Our Meditation for Mental Wellness course is offered in multiple sessions to create an interactive, small group atmosphere or in larger groups as a more informational program.
Benefits of Research Meditation:
Understand things as they really are
Learn to let go of the thoughts that don't serve you
Slow down reaction times so you can decide what you want to create
Develop wisdom, inner peace, and balance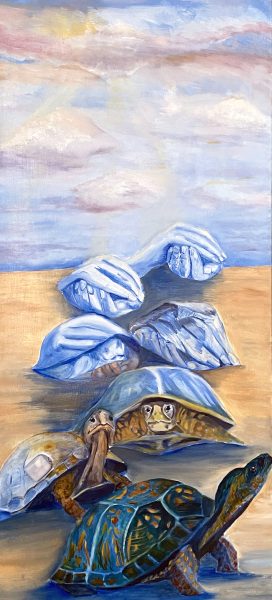 Guided Meditation with Art
Experience a guided meditation by the artist who created the artwork shown here.
The artwork depicted here is one of many to choose from. As we go about our routine day, we often don't take the opportunity to notice how much our senses act as receptors causing all sorts of emotional responses. This meditation experience gives students the opportunity to pause and look at artwork while being led on a meditative journey of self exploration. The experience is about noticing our outside environment as well as our internal one. Students will have the opportunity to share their experience and hear the intentions of the artist. The meditation portion runs about 20-25 minutes and the entire program is about 45 minutes. This allows for an interactive experience before and especially after the meditation.